Software outsourcing has been around for roughly 40 years. Especially in recent times, outsourcing software development has witnessed tremendous growth: the market size amounted to $109 billion in 2021, about 64% of businesses are now outsourcing their entire development process. There must be a reason for this business model to last so long and to grow so exponentially. Is software outsourcing, then, something not worth your attention, or is it a great opportunity that you are missing out on?
Let's take an overall look at this technology trend.
1. What is software outsourcing service?
Outsourcing is the process of selecting a third-party service vendor to take over technology-related projects. In other words, software outsourcing transfers the project control from in-house resources to a qualified external team that has relevant experience and capabilities to meet the required business needs. 
This practice opens opportunities in which project managers can optimise team resources while ensuring satisfying project deliveries.
2. Why software outsourcing service?
Software outsourcing is the first and most potential choice from the viewpoint of meeting three major demands of an IT project: cost & time reduction, product quality assurance, and human resources optimisation. 
2.1. Significant cost savings
According to Deloitte, about 59% of companies take advantage of software outsourcing to cut down on costs.
Outsourced teams do not require such hiring expenses as scouting, training, onboarding, etc. Furthermore, if project managers go for offshore outsourcing models, in which the project is outsourced overseas, labour costs are usually lower.
This explains why software outsourcing cuts down a great deal on money as IT labour costs usually account for the largest percentage of a software development project.
In some cases, the introduction of software outsourcing services can reduce costs by 30 to 50% compared to using in-house resources.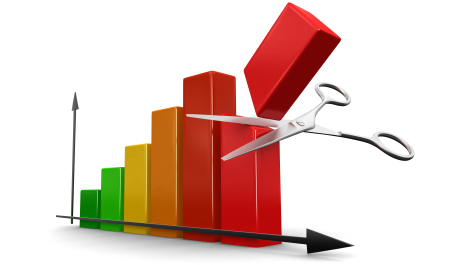 2.2. Access to top-notch human resources
IT talents do not normally travel from one state/country to another, thus are limited to a specific geographical area only. This makes access to world-class talents sometimes implausible – this is where software outsourcing service enters the fray. Project managers can now have some of the highest-skilled developers from the other side of the world at a click on an outsourced basis. 
2.3. High-quality deliveries
For the most part, outsourced teams only take up projects in certain fields that they have strong expertise in. Offshore resources can therefore better assure qualified project deliveries for these three competencies:
They have accumulated thorough niche know-how in their specialised industry field, therefore able to deeply understand customer's problems. In some cases, an outsourced team can even accommodate customers with market insights and consult the best solution to given requirements

They are IT specialists, there is hence no question of the familiarity or knowledge of technology. This is undoubtedly a key competency when it comes to committing to delivered project qualities

After years of experience in providing software development service, they have developed an implementation roadmap that optimises resources while minimising risks and errors
2.4. Faster time to market
Since the outsourced team is already experienced and highly-skilled, it stands to reason that they need little to no time for onboarding, training or learning. Furthermore, software outsourcing more often than not applies a lean process that sets the whole development process in high gear and thereby considerably decreases delivery time. 
2.5. Easy scalability
During project development, even when project managers try to put everything into calculation, the scope of work may still either grow or decrease. This leads to the development team either scaling up or down, which poses a headache when it comes to in-house resources. Software outsourcing will be the potential solution in case team size needs adjustment, since they usually run more than one project at a time.
2.6. Focus on core business
Software outsourcing is a great approach to make up for lacking internal resources. Instead of forcing in-house team to take care of the work they are not equipped to deal with, outsourced team can take over what they are good at. This way, full-time employees can better focus on strategic goals that directly contribute core business growth.
3. Software outsourcing models
3.1. Based on geographical location, software outsourcing is categorised into 03 models:
Onsite outsourcing




Outsourcing vendor sends their high-level personnel to the client's location.

Onshore outsourcing




Client contracts to any other software development provider within the country, but not within the company 

Nearshore outsourcing




Outsourced team is from the same or neighbour countries, suitable for those cases when geographic proximity needs to be taken into account

Offshore outsourcing




The task is transferred to an possible country world-wide

Multi-shore outsourcing




Client works with multiple software outsourcing vendors on the same project

Onshore – Nearshore – Offshore
3.2. Based on responsibility share, software outsourcing is categorised into 03 models:
Staff augmentation




Client takes the majority of responsibility, hiring technology specialists from an outsourcing vendor to strengthen the development team

Managed team




Responsibility is shared by client and outsourcing vendor, and the managed team works separately from in-house team

Project-based




Software outsourcing vendor takes the the most of responsibility, executing the the project according to client's requirements



4. Start software outsourcing today with VTI 
VTI is an outsourcing vendor in Vietnam, providing software development, automation implementation, digital transformation, and high-tech services for companies of all sizes across diverse industries: finance, construction, retail, transportation, and Internet services.
Four years of experience, VTI has a track record of over 200 cases, and is working on reforms every day. Certified as an AWS Advanced Consulting Partner, CMMI Level 3, we provide IT technology services as a partner to more than 50 companies in Japan, South Korea, and Vietnam. We utilise our niche industry knowledge and experience so as to offer the most suitable solutions. We 1000 VTI employees will work together as one.
If you have any further questions, please feel free to contact us.
——————————————
VTI- Innovation Technology Value
Hotline: (+84) 24 7306 9996
Email: [email protected]
Facebook: VTI