VTI has officially become an Epicor ERP partner in Vietnam market, completing VTI technology product ecosystem in manufacturing sector.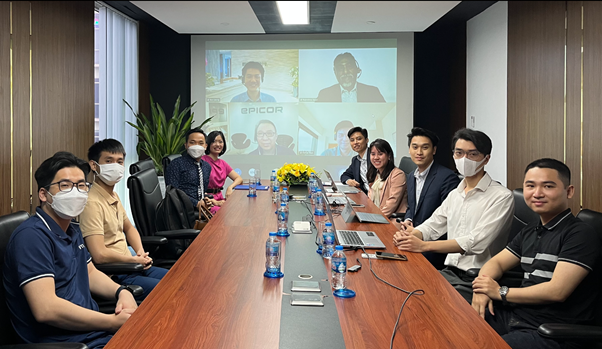 On March 17th, VTI Solutions and the global software corporation Epicor attended an official Partnership Announcement Ceremony, where VTI Solutions became an Epicor ERP partner in Vietnam. The event was with the presence of representatives from both companies: from VTI solutions, Mr. Pham Thanh Ha, VTI Group Chief Technology Officer; Ms. Pham Thi Nhung, VTI Solutions Product Director, and other VTI members; from Epicor, Mr. Vincent Tang, Regional Vice President in Asia; Ms. Nguyen Thi Kim Dung, Country Manager in Vietnam, Mr. Giang Minh Vuong, Solution Engineer in SEA.
ERP is an Enterprise Resource Planning system that manages production activities, warehouse, sales, human resources, accounting… Digital transformation in general and applying ERP into business administration in specific is becoming a global trend. After over 2 years of fighting against the Covid-19 pandemic, Vietnamese businesses are now more aware of the importance of digitising operations and management towards sustainable development. Years ago, ERP was only available to large-scale corporations, but small and medium enterprises (SMEs) these days are also willing to invest in this system as well. As the backbone of business management, ERP not only enhances operation efficiency, but also reduces costs while increasing profits and competitiveness in the development race.
Realising the demand for ERP applications in the domestic market, VTI Solutions has "shaken hands" with Epicor to cooperatively deploy ERP projects for businesses. VTI Solutions, a subsidiary of VTI Group, specialises in providing a comprehensive technology product ecosystem in all manufacturing fields and industries, flexibly meeting the customization and scaling needs of businesses. Epicor offers an ERP system that is considered the optimal solution for the manufacturing sector.
Mr. Pham Thanh Ha, VTI Group Chief Technology Officer chia sẻ về lý do hợp tác cùng Epicor: "VTI Solutions has years of experience in providing digital transformation solutions to manufacturing businesses coming diverse specialised fields. The majority of our customers are in need of ERP applications to modernise their management system. VTI Solutions highly values Epicor's ERP solution for significant features specialised for manufacturing sector. VTI Solutions therefore starts a cooperation with Epicor to complete the technology product ecosystem for manufacturers".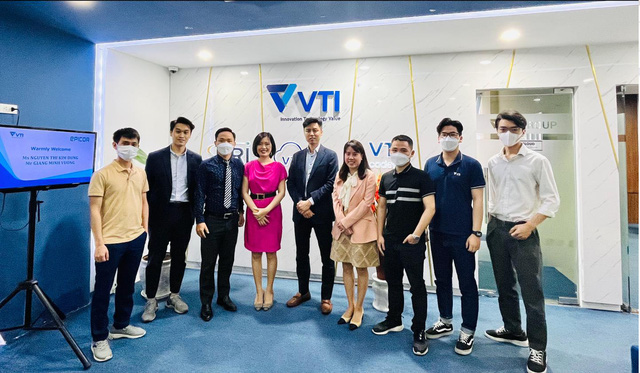 On this occasion of partnership announcement with VTI Solutions, Mr. Vincent Tang, Vice President of Asia region of Epicor stated: "We are honoured to cooperate with VTI Solutions in the Vietnamese market to jointly support manufacturers in accelerating their business growth with Epicor's solutions. Establishing partnerships plays an important part of our business expansion strategy. We are also fortunate to have a team of solutions experts – associates who help businesses solve their specific problems through Industry Cloud solutions."
After the event, VTI Solutions and Epicor also discussed market development strategies and plans to promote ERP projects to potential businesses.
As an Epicor ERP partner, VTI Solutions aims to provide ERP solutions, especially cloud-based ERP for Vietnamese manufacturers that need digital transformation for business management as well as operation. In the near future, VTI Solutions targets Asian customers, which is also Epicor's key market. VTI Solutions competency is thorough market know-how and the ability to develop complementary technology products to optimise ERP applications to the digital transformation process for each individual business.
Find out more about VTI Solutions technology product ecosystem on https://vti-solutions.vn/
Address: 6F, AC Building, 78 Duy Tan, Dich Vong Hau, Cau Giay, Ha Noi
Email: [email protected]
Contact for cooperation: Ms. Huyen Nguyen (0358439175) – Marketing Manager – VTI Group