In this case study, we will get to know how artificial intelligence (AI) will take digital signage systems to a whole new level, adopting machine learning into existing digital signage systems, and linking with the Pepper robot.
Overview
Digital signage, for a long time, is considered an efficient way to attract new customers. Unlike traditional posters, companies can display a myriad of information, ads, or interactive interface on digital signage that helps improve customer experience. Customers can learn more about the latest campaign's products immediately without taking a tour of the store and asking the salesperson. Many customers even make decisions right after seeing the ads on the screen. According to a study, 68% of Americans have paid for a product or service because its signage caught their eye. 
However, not all companies manage to optimize all the functions of digital signage, making it a wasteful investment. For example, they do not focus on interactive content that keeps customers staying longer in their stores, or attracts curious customers to get into the stores. When it comes to retail business which targets multiple customer segments, it is difficult to display suitable ads to potential customers at the right time. Hence, the digital marketing team cannot estimate the effectiveness of these screens in their business performance.
>>> Read more: Top 10 Significant Trends Of AI In Retail 2023
Benefits when adopting AI into digital signage systems for retail businesses
With the adoption of AI into digital signage, many disadvantages of digital signage are solved significantly. Digital signage now can be able to interact better and collect insights from potential customers. From then, the algorithm would learn which kind of content it should show to specific customers walking through the screen, to attract their attention. The data collected from the customers helps AI learn more about the behavior of each segment. For example, they could report to companies the average age and gender of the potential customers; the time they interact with the signage system, which time of the day most customers visit the store, etc. For marketers, AI helps them collect more helpful insights and measure the effectiveness of these systems much better than before.
Description
In this case, the client would like to develop a customer service system that can show potential customers suitable product recommendations. This system will utilize machine learning algorithms, and deploy in Pepper robots.
By utilizing the face recognition engine from the camera, information and advertisements can be distributed to the target customers at the optimum time. AI can also help determine what information the customers need or are expected to be interested in and present it to them.
Some additional information about the core technologies:
Application: C#, C/C++, Python.
Server: PHP.
Platform: GCP, Unity, OpenCV.
OS: CentOS, Windows.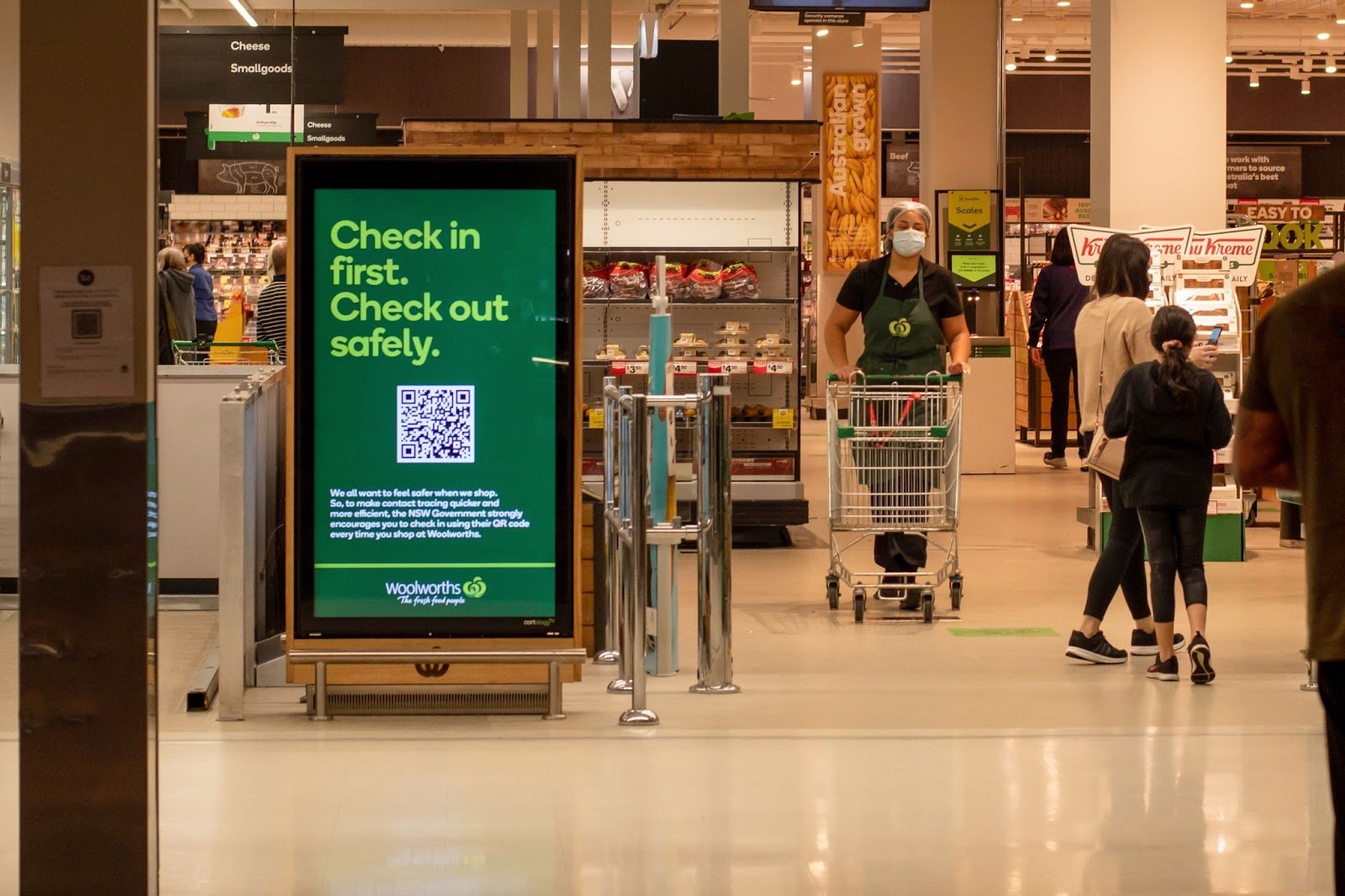 Results
The customer service system has shown outstanding features compared with the prior product: 
Performing

face recognition

derived from the camera. This data will be used to detect and classify potential customers into segments that help companies learn more about the behavior of the targeted group at a time.

Supporting

touch operation

or motion operation by hand.

Performing

text-to-speech/speech-to-text

using natural language processing (NLP) powered by Google Cloud.

Conducting

data analysis

and transferring to reports, in collaboration with Pepper robot.

Building an

advertising/news information collection server

.
Why choose VTI to apply AI for digital signage
VTI Group is the leading technology and IT service provider based in Vietnam, Japan, Korea, and Singapore. We provide one-stop AI solutions for business growth to all-scale companies in a wide variety of industries such as finance, construction, retail, transportation, and internet services, and support customers' business growth through the digital transformation business.
VTI's AI development service empowers businesses with cost-effective and automated solutions. With the thorough industry know-how and a broad range of AI technologies, specifically specialized in computer vision, natural language processing, and data mining, we are confident to maximize customer technology ROI. Our end-to-end AI service covers everything business managers are looking for:
Building smart workflows

Running data analytics

Automating manual operations

Developing smart demand forecast systems, etc.
If you have any questions, do not hesitate to contact us for more details.
———-
VTI – Innovation Technology Value
Hotline: (+84) 24 7306 9996
Email: [email protected]
Facebook: VTI