Self-driving cars, or other types of autonomous vehicles, have moved from the area of science fiction to our daily lives, especially during the past two decades. With the growth of artificial intelligence (AI) and other technologies, modern autonomous vehicles now can perform many complicated tasks to assist our work. While the use of driverless transportation, in general, is still getting consumers' doubts about safety, they are considered the core technology of all constructions in the future. In this case study, we will introduce the autonomous vehicle system for construction sites, helping managers optimize resources and enhance working conditions for many employees.
Overview
Autonomous vehicle systems in construction refer to the use of self-driving technology in heavy equipment, such as bulldozers, excavators, and dump trucks. These systems can operate without human intervention, using various sensors and software to navigate construction sites, perform tasks, and optimize efficiency.
Artificial intelligence (AI) technologies play a crucial role in the development of modern autonomous vehicle systems. Some applications of AI in autonomous vehicle systems for construction include:
Computer vision:

Process sensor data from cameras, lidar, and radar to recognize objects, pedestrians, traffic signs, and other vehicles on the road.

Predictive maintenance:

Analyze data from sensors and other sources to predict when maintenance is needed for the vehicle, to prevent breakdowns, and prolong the life of the vehicle.

Route optimization:

Analyze traffic patterns and road conditions in real-time to optimize the route taken by the autonomous vehicle. This helps to reduce travel time and increase fuel efficiency.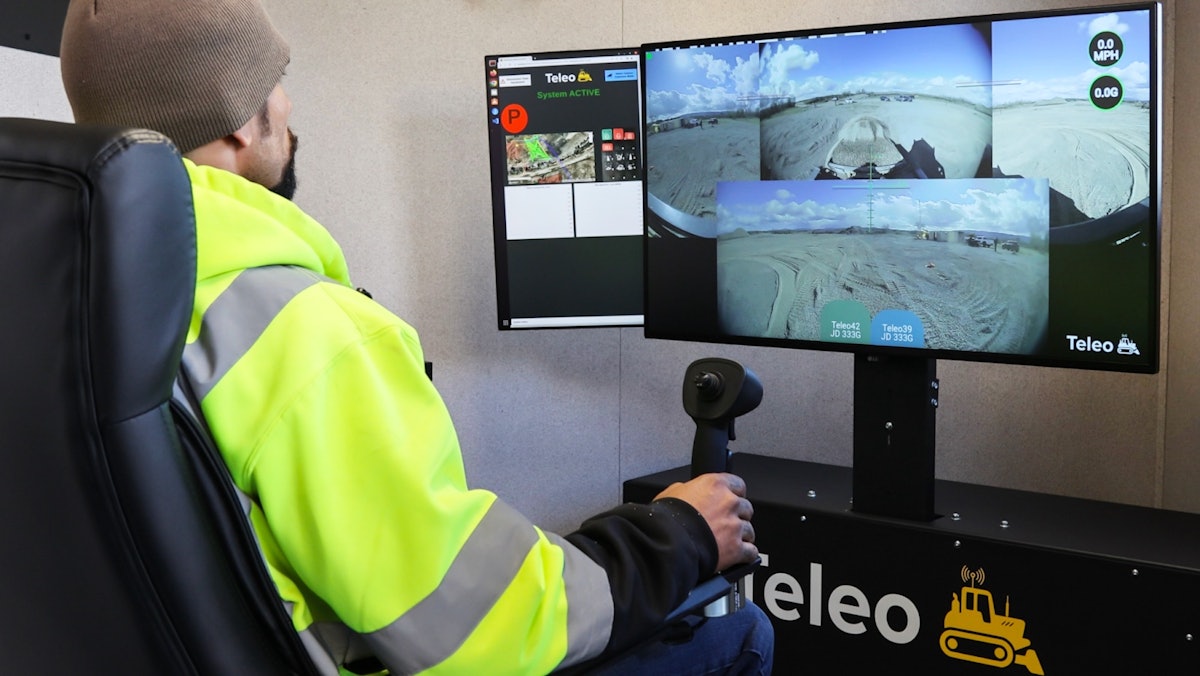 About the case study – Description
VTI's client wanted to develop a system for autonomous vehicle system on construction sites. This system is expected to improve a series of operations: Loading and transporting to dump trucks; leveling; rolling; and shaping; mainly for embankment work among large-scale earthworks.
The new system will be built based on an automatic/autonomous open platform (construction range/order, construction capacity/number of units, process management, quality control autonomous platform)
Demanded features for the autonomous vehicle system:
Build a simulation system for tracking/monitoring vehicles in a virtual 3D environment

Route planning and location tracking

Determine the route and detect obstacles (using lidar, sensor, etc.)

Autonomous driving

Remote control vehicles
Some additional information about the core technologies:
Language: C++, Python
OS: ROS, Windows
Platform: Autoware, Unity
Results
The autonomous vehicle system developed by VTI had come up with two main features:
Fleet management system
Map the area that needs to be constructed on the day, schedule determination and monitoring of the number of construction units

Route planning/location tracking

Driver management
Automated navigation system for heavy equipment
Operation management of multiple units in the specified area

Simulation system for automatic/autonomous driving that gives operation commands to automatic construction equipment as instructed

Visualization of processes and finished products using 3D simulation maps
Output demo
>>> Explore more about VTI's smart solutions for construction sites HERE.
Key benefits when adopting AI into operations for construction sites
A European Transport Safety Council study found that autonomous vehicles could reduce the number of road fatalities by up to 90%, potentially saving tens of thousands of lives each year. Besides, there are key benefits when installing autonomous vehicle systems on construction sites include:
Improved safety: By eliminating the need for human operators, the system can operate more consistently and accurately, reducing the likelihood of errors and mishaps. 
Increased efficiency: This system can operate 24/7 with only a few employees in charge to monitor, thus increasing productivity and reducing the time needed for maintenance.
Cost savings: With the autonomous system, businesses can reduce labor costs, while optimizing the use of equipment, reducing downtime, optimizing routes, and minimizing fuel consumption.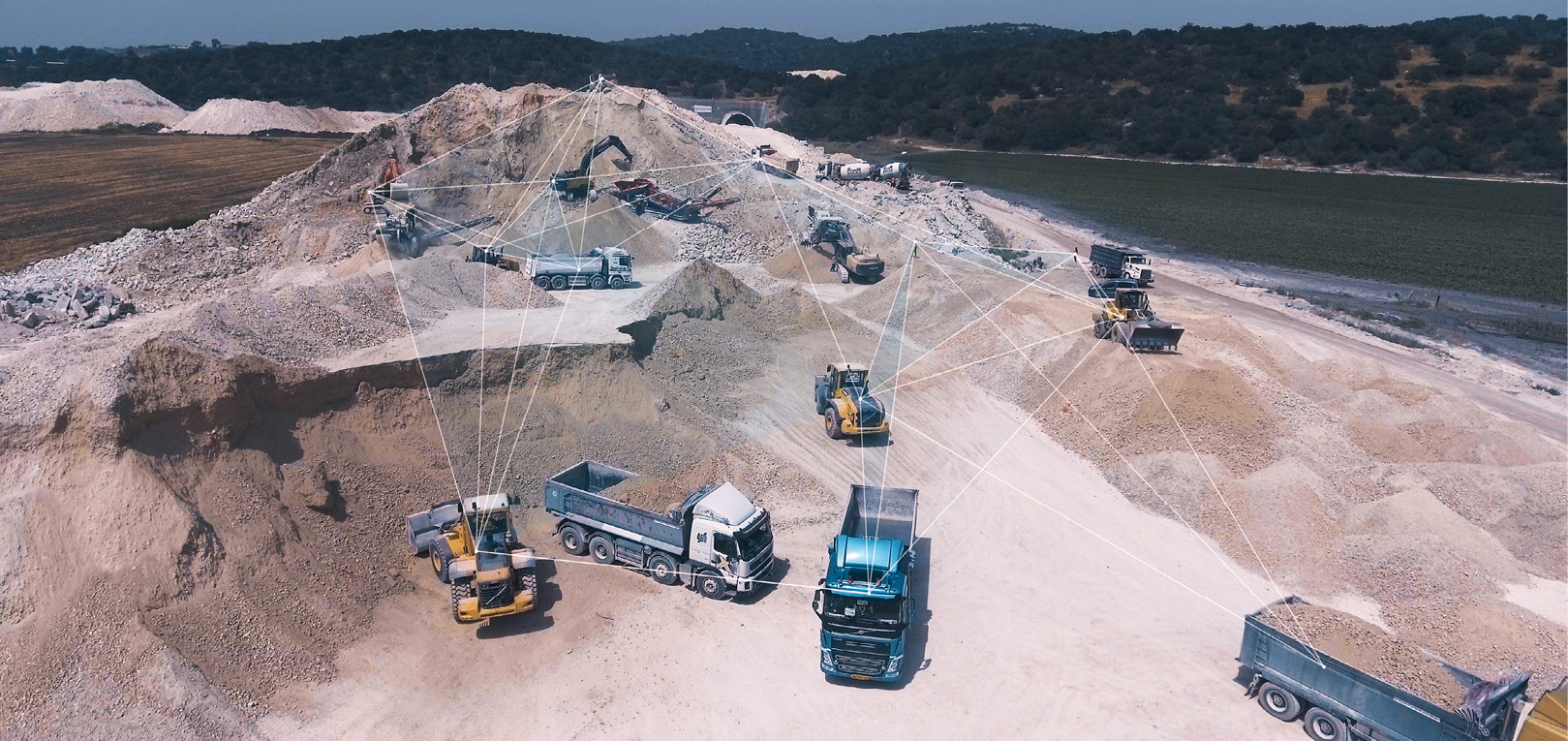 Why choose VTI to apply AI for autonomous vehicle systems for smart construction
VTI Group is the leading technology and IT service provider based in Vietnam, Japan, Korea, and Singapore. We provide one-stop AI solutions for business growth to all-scale companies in a wide variety of industries such as construction, transportation, retail, manufacturing, finance, and internet services, and support customers' business growth through the digital transformation business.
VTI's AI development service empowers businesses with cost-effective and automated solutions. With the thorough industry know-how and a broad range of AI technologies, specifically specialized in computer vision, natural language processing, and data mining, we are confident to maximize customer technology ROI. Our end-to-end AI service covers everything business managers are looking for:
Building smart workflows

Running data analytics

Automating manual operations

Developing smart demand forecast systems, etc.
If you have any questions, do not hesitate to contact us for more details.
———-
VTI – Innovation Technology Value
Hotline: (+84) 24 7306 9996
Email: [email protected]
Facebook: VTI