On July 19, VTI and PPJ Group held a kick-off ceremony for the MMS-X project and discussed further strategic cooperation at PPJ's office, Ho Chi Minh City. The ceremony was attended by PPJ Group's board of directors with Mr. Dang Vu Hung – Chairman and General Director, Mr. Nguyen Quang Hao – Director of Information Technology and Solutions. Mr. Pham Thanh Ha – Chief Technology Officer of VTI Group represented to discuss solutions and project implementation roadmap. This event marks a new step of VTI in implementing made-by-VTI solutions for manufacturing industry.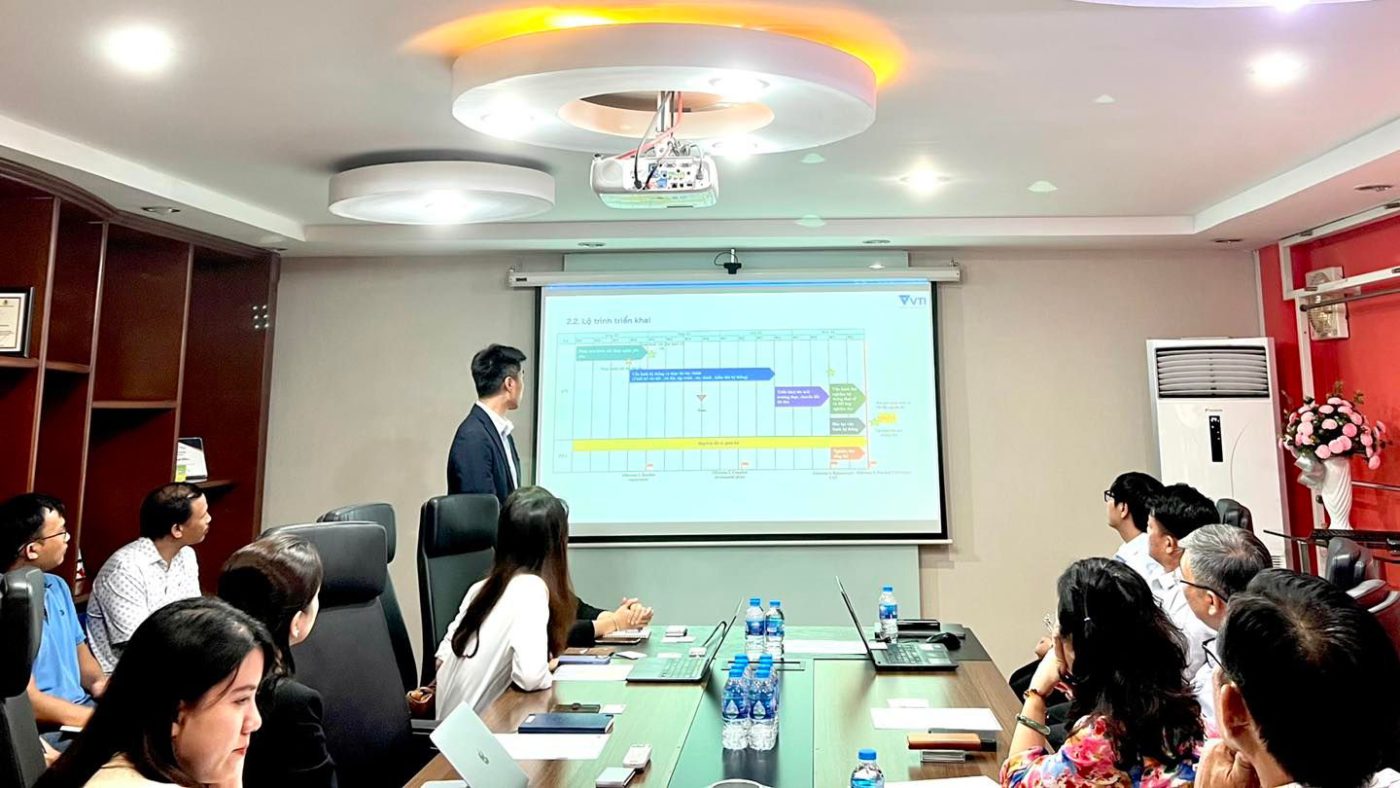 PPJ Group is a leading Textile – Garment Group in Vietnam and the region. With a system of 28 factories with 245 sewing lines and more than 10,000 devices and machines to be managed, PPJ is looking for a solution to advance management, maintenance planning and integration with their current ERP system. After survey and consultation, VTI officially kicked off the MMS-X project for PPJ Group factory chain. This system will support PPJ in real-time device management, maintenance planning, proactive maintenance scheduling, and automatic machine performance measurement. As any other made-by-VTI solution, MMS-X is customised upon PPJ's business specialisations by setting up its own master data system, collecting maintenance data to integrate with PPJ's ERP system.
Taking this opportunity, PPJ Group and VTI discussed AI and IoT solutions implementation to automate production data collection in real time in near future. VTI hopes to accompany PPJ Group in the long-term digital transformation journey, starting from manual reduction to building an automated production model to increase productivity, reduce costs and optimise resources.
If you have any further questions on our Maintenance management system MMS-X, do not hesitate to contact us.
——————————————
VTI- Innovation Technology Value
Hotline: (+84) 24 7306 9996
Email: [email protected]
Facebook: VTI